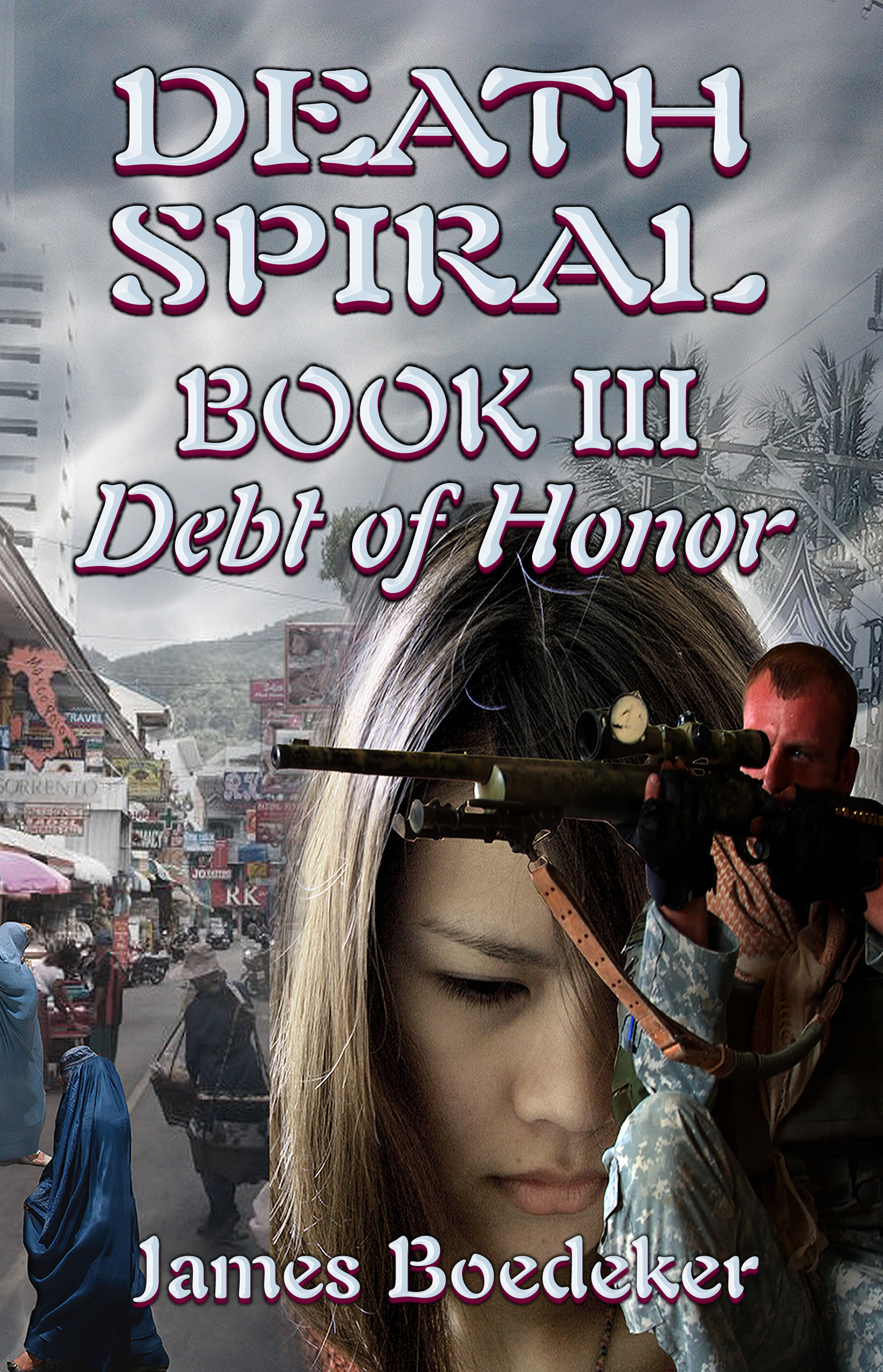 By James Boedeker
Published by Penumbra Publishing
Published: Aug. 15, 2013
Words: 61,010
Language: American English
ISBN: 9781938758188
Short description
Ex-Navy SEAL Robert O'Leary is happily living in Thailand with his wife Mina and kids and extended family until friend and ex-CIA operative Bruce draws him into a plan to declare war on Muslim extremists. After the last bloodbath, Robert promised Mina the killing beast would not come out again. But then Bruce gets in serious trouble, and Robert must pay a debt of honor and damn the consequences.
This is the third book in the series, and I am in the middle of reading this book at the moment. Will comment more after I finish. Cheers Jim, great series!
Buy this book here.